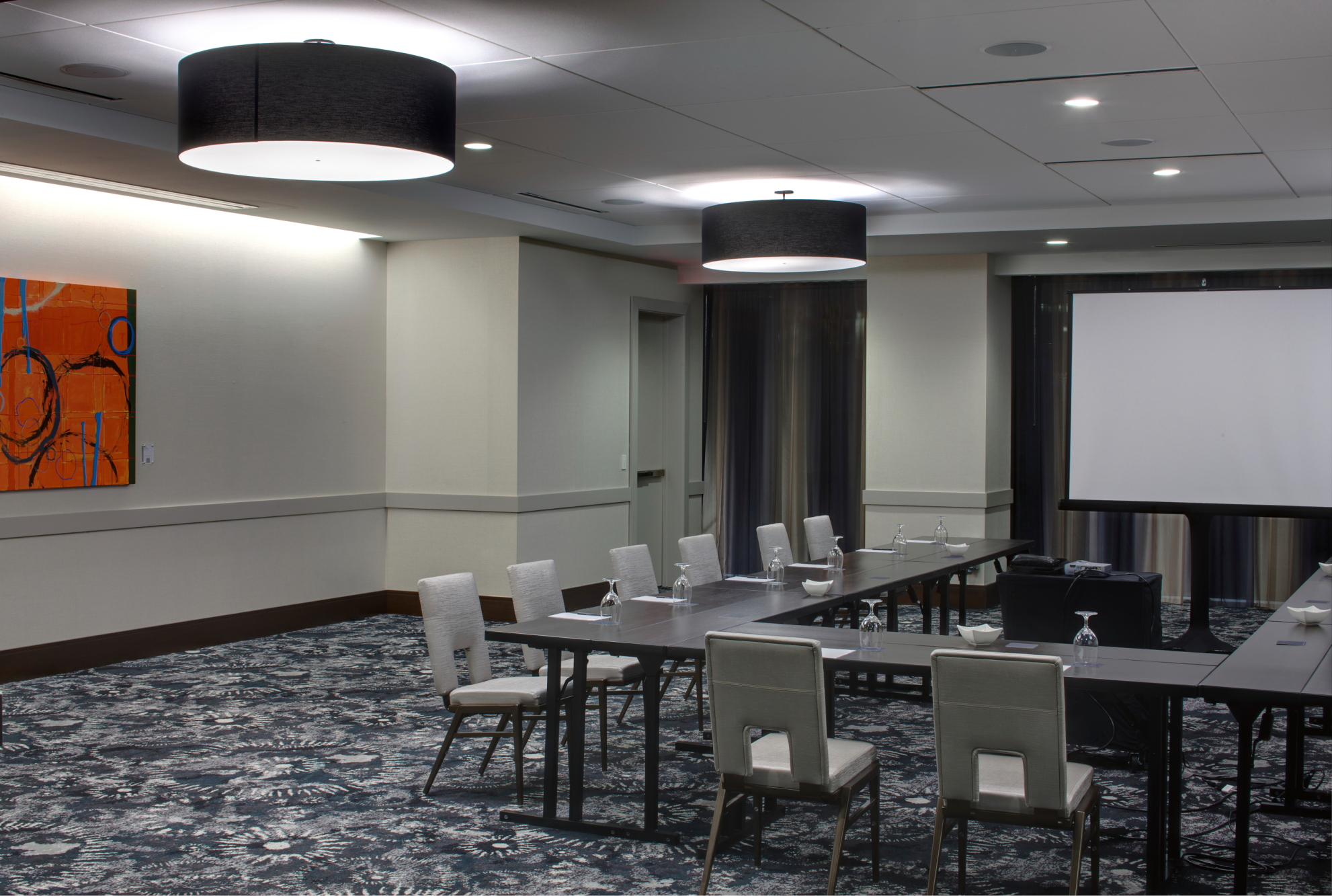 Hilton Hotel | Columbus Downtown Convention Center
Columbus, Ohio
Tec completed lighting design services for the interior and exterior of this $140 million dollar new construction Hilton brand hotel. The hotel will include 532 guest rooms, 48 suites, fitness center and pool, 12,000 square feet of ballroom and 22,000 square feet of meeting space, a 160-seat, full-service restaurant, a 100-seat lounge, a specialty coffee outlet, an executive lounge, and a lobby featuring a large atrium with skylights to bring the outdoors in.
The lighting design includes two dozen custom luminaires for the varied space types. Layered lighting control strategies were incorporated for maximum energy savings and submitted as LEED innovation credits. The energy efficient lighting design utilizes high efficiency lamp source technology to outperform ASHRAE 90.1-2004 standards by 30%.